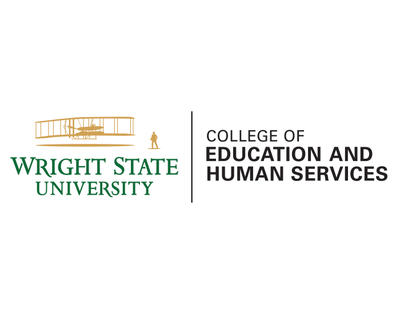 Matthew Fisher once dreamed of helping prevent sprained ankles. Now he helps prevent broken homes. 
The 2019 public health education graduate came to Wright State as a first-year student intending to pursue a degree in athletic training. When that program changed from an undergraduate degree to a master's degree, Fisher began contemplating a change as well. 
"Coming from a broken household, I knew my goals—to help people and keep families together," Fisher said. 
While evaluating his next academic step, Fisher volunteered, then interned, at Miami Valley Hospital. One of his internship supervisors there was Shaun Hamilton, a graduate of Wright State's public health master's degree program. Hamilton suggested that, through pursuing a public health degree, Fisher might be able to achieve his goals. 
Fisher soon found that he could choose from several rewarding career options, including environmental health, epidemiology, and nursing. As he contemplated those options, Fisher spent more than 2,000 hours volunteering at Premier Health, where he met many professionals in those fields and designed websites for several initiatives, including the African American Wellness Walk. 
After graduating, Fisher chose to become a community health advocate. He is currently a facilitator for the Fatherhood Initiative at Public Health Dayton Montgomery County. He works to help give fathers the tools to become successful and self-sustaining—employment, child support services, reentry programs, or mental and physical health needs. Fisher is also a facilitator for 24/7 Dads, a 12-week program that encourages fathers to become present and active in their families by emphasizing their importance in the family structure. 
"All of this was made possible," Fisher said, "through my dedication to public health, the internship program through the major, the resources given to me through my amazing professors at Wright State, my supervisors at Premier Health, my friends, and my loving wife, Sam."